Hi!
Before there was a blog named
"Call me Maddie"
, there was just simple, plain girl who adored fashion and lived it through other people eyes on their blogs
My love for fashion blogs might have started when I was studying in the last years of high school. High school was a period in which I tried different styles and just tried to find my own style esthetic, well, I must admit, I did wear a lot things that right now I would find hideous and completely not wearable out on the streets (for example the weird funky rockstar wannabe style- studs gallore). But I must admit those weird fashion phases just made a person that I am now; and so did the fashion blogs.
I dreamed of wearing outfits like they wore, I dreamed of being as beautiful as they are, I dreamed of writing my own blog, just like they did. And you know what? The dream came true (well, partially: I cannot say my outfits are great or that I am beautiful etc, because that isn't the right thing to say, I would like to stay humble about this), I finally got enough courage to start my own blog! 🙂
Anyways, long story short, these are some fashion blogs I have been reading for a long time now and they inspired me to start this crazy-mumbo-jumbo ride that blogging is. Remember these are my personal favorites!
Connie has such a unique and beautiful sense of style, I love how I can see the growth in her personal style, at first she was a really quirky girl with adorable outfits, but now you can see she that the style has matured a bit with more strong and solid pieces of clothing (though she is still the girl with the beautiful flower crowns/head bands which everybody loves to adore)
Even though she has not been around the blogosphere as long as the other bloggers I have come to really, really like her style. For some reason Jessica reminds me of a girl next door type- always with a positive attitude and a big smile on her face!
Kerti's blog is one of the first blogs I started reading and I was amazed of how talented one person can be. Every post, every picture seemed to be ripped out of a fairytale, because I couldn't believe how magical and beautiful pictures were!
Mariannan might be one the prettiest Finnish girls for all I know! I like how simple yet very stylish her style is! I especially love reading her home posts as I think she might just have the most prettiest tiny apartment possible! 🙂
6. Emily from Cupcakes and Cashmere
Emily always has very nice and organized posts- she seems to be a wonderwoman- she has a great sense of style, I have been dying to try out so many recipes written by her, I love her fun DIY ideas (especially the ones that involve for home elements); and I would definitely be happy to receive her book under the Christmas tree! 🙂
Carrie might have one of the best blog designs I know, because I think it completely resembles her style and her personality. I always head over to her blog if I want to taste the flavour of vintage!
4. Alix from The Cherry Blossom Girl
If you want to be allured into the undeniable French charm, then this blog will be the perfect place. I like that it feels like each and every one of Alix's photos tell a compelling story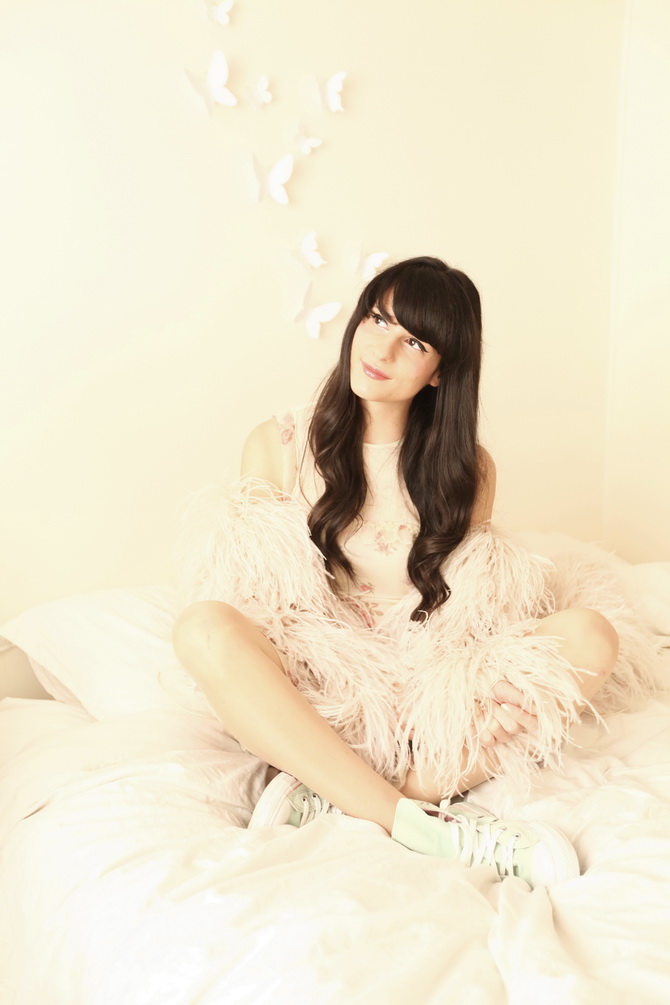 I like how simple her blog is and her blog might definitely be the proof of: "less is more". Her style is very clean lined and very easy to look at, but mostly I just adore the long, beautiful hair she has!
2. Adam from I am Galla
Even though I am a girl and I love ladies fashion, from time to time I like peeking an eye into men's fashion as well! And nobody portrays men's fashion better than Adam, and I mean, the fact that he is very easy on the eyes doesn't hurt either! 😉
Sometimes in life you find people who you would like to be or you aspire to be like. For me Liz is one of them, because not only she lives in LA with her fiance, two dogs and a cat, she also has a really wonderful eye for style!
Who are your favorite fashion bloggers?